We are delighted to announce the winner of our research scholarship award with CRELLA is Steve Jones.  
Steve will be supported by Text Inspector for the next three years, receiving a total of £1000 per year to assist in his pursuit of a PhD involving text analysis, beginning with the question: – "to what extent are timing and mode of delivery of computer-mediated corrective feedback influencing the effectiveness of such feedback on higher-level features for academic writing?" Steve's interests include but are not limited to academic writing, teaching English for academic purposes, and digital education.
Steve makes the case that academic writing feedback is traditionally provided to learners after they have completed summative tasks or assignments. However, research indicates that feedback delays may adversely affect the effectiveness of the feedback process in improving writing quality. Moreover, the majority of studies on the use of corrective feedback in academic writing have focused on how it can be used to improve accuracy in grammatical and syntactic errors of a lower level. It is, therefore, imperative to conduct further research to determine whether corrective feedback can be used to achieve real gains in writing quality and language acquisition beyond simply redrafting and correcting surface-level errors. Since the outbreak of the Covid-19 pandemic several years ago, the digitalization of education has gained great momentum. Universities and colleges today provide feedback through computer programs such as Microsoft Word, Turnitin, and University virtual learning environments. Yet, little is known about how this may affect the use of corrective feedback. As a result, this study will examine how different modes of delivery may affect the strategies students use to revise written documents.
Steven Jones is a current Ph.D. student at CRELLA (Centre for Research in English Language Learning and Assessment, University of Bedfordshire, and a Lecturer in English for Academic Purposes at QAHE London Metropolitan University. He was not always interested in education and after finishing his undergraduate degree in 2011, pursued a career in sport and fitness for the next five years. However, during a gap year in Vietnam, he discovered his passion for teaching. Teaching English to young learners in Vietnam was one of the most profound experiences of his life. However, after leaving his first teaching post, it was clear that his skill set was more suited to teaching adult learners, especially English for Academic Purposes. After leaving Vietnam, he enrolled in the MA TESOL program at the University of the West of Scotland and graduated with distinction. Immediately after graduation, he accepted a post lecturing at one of China's most prestigious international universities, where he spent a highly rewarding two years.
We look forward to seeing the results of his first year's study with CRELLA (Centre for Research in English Language Learning and Assessment).
What is Text Inspector?
Text Inspector is an accessible web tool for analysing texts, particularly in terms of vocabulary, for second language learners.
Using the latest research into Applied Linguistics, the tool is trusted by universities, colleges and organisations across the world and partners with CRELLA; The Centre for Research in English Language Learning and Assessment at the University of Bedfordshire.
The tool was created by Prof. Stephen Bax, a renowned Professor of Applied Linguistics at CRELLA and later, the Open University.
Who is CRELLA?
The Centre for Research in English Language Learning and Assessment (CRELLA) at the University of Bedfordshire is recognised by the global language testing and assessment community as a world-leading research centre.
Their core mission is to advance the field by ensuring that assessments reflect and keep pace with contemporary, real-world uses of language.
Who is eligible for the Text Inspector/CRELLA research grant?
Both UK/EU and international students in full-time and part-time studies are eligible to receive this scholarship.
Applicants should also hold a Master's degree in Applied Linguistics, Language Testing, a related area, or equivalent and have experience working in language learning and assessment.
Non-native speaking EU and international students must have an IELTS score of band 7.0 above in all four skills.
How to apply for the Text Inspector/CRELLA research grant for future years
If you'd like to apply for this exciting opportunity, please submit an Expression of Interest (a brief research proposal of up to 1000 words) and a brief CV (up to two pages) to sathena.chan@beds.ac.uk or crella@beds.ac.uk by 31 March 2022.
You can find guidelines on creating your research proposal on the CRELLA website here.
If your application is shortlisted, you will be invited to attend an online interview in April 2022.
For information on tuition fees, click here.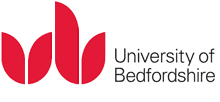 Analyse your text today using Text Inspector and discover the language level of your text.